The Super Bowl LVI between the L.A. Rams and the Cincinnati Bengals is right around the corner, and with nearly 30 states and Washington D.C. now able to legally place bets on the event, this year's Super Bowl is expected to generate the largest single-event legal handle in American sports betting history.
While this is a fun day for many sports fans, it can be challenging and triggering for those who are struggling with gambling and sports betting addiction.
3 Common Types of Super Bowl Bets
Gambling, and specifically sports betting, has become so mainstream that many sports fans find it is not entertaining enough to watch a sports game if they haven't wagered on it. In fact, ​​a 2020 survey by the online sportsbook DraftKings found 78% of respondents say they're more likely to watch the whole game if they have a bet on it.

Additionally, gambling ads have become nearly impossible to avoid. Popular online sportsbooks, FanDuel and DraftKings are Official Sports Betting Partners of the NFL, and DraftKings is affiliated with 5 NFL teams. As partners of the NFL, FanDuel and DraftKings are allowed to integrate sports betting ads directly into NFL Media properties including NFL.com and the NFL App.
These ads will paint it as though your bets are risk-free, however it's important to note that this is not the case at all. Every bet comes with a risk.

While it's true that the majority of the population can place a bet without becoming addicted, there are still millions of Americans that actively struggle with some type of gambling addiction.

If you plan to bet on this year's Super Bowl, it's important that you are well-educated on the types of bets, and the dangers associated with each of them.
1. Moneyline Bets
Moneyline betting is when you bet on which team you think will win. The team favored to win will always be listed at a negative number, such as -190, which means that the bettor would need to wager $190 in order to win $100.
On the other hand, the underdog team will be listed at a positive number, such as +160, which means that a $100 wager would earn the bettor $160.

The sportsbook will grade the Super Bowl bet one of two ways:

Win – The team you selected won. The sportsbook returns the stake you bet plus the winnings.
Loss – The team you selected lost. The sportsbook keeps the stake.

Dangers of Moneyline Bets: Sportsbooks will offer a lower payout if you bet on the team that is favored to win. This is to encourage you to bet on the team more likely to lose, so that the sportsbooks can make money off of your losses.

It is a high-risk, high-reward situation for betting on the underdog team. It looks more appealing, since there is the potential to win more money, but it comes with a greater risk.
2. Point Spread Bets
With a point spread bet, rather than picking a team to win outright as you would with a moneyline bet, it is the margin of victory that determines the outcome of your wager. If the favored team's spread (in this case, the LA Rams) is listed at 4.5, that means that the Rams have to win by at least 4.5 points in order for you to win your bet.

If the underdog team, the Bengals, is listed at +4.5, that means that you add 4.5 points to their final score. If adding 4.5 points to the Bengals' score gives them more points than the Rams, then they've won "against the spread."


For example, the LA Rams could win the game 28 - 25, but this would mean that the Cincinnati Bengals won against the spread, since they only lost by 3 points (less than 4.5).

Dangers of Point Spread Bets: Even if the team you selected wins, that doesn't necessarily mean you've won your bet. They have to win by a specific number of points. The point spread can change even after you have placed your bet, based on which side is receiving more bets, or if a significant player gets injured and is unable to play.
3. Over/Under Bets
An over/under bet has nothing to do with which team wins or loses. It has to do with the total number of points that were scored in the game between both teams. As it stands, the "total" for the 2022 Super Bowl is 49, meaning that you can either choose to bet that the total number of points scored will be over 49, or under 49.

If you bet over, and the final score is 30 - 20, then you have won your bet, since the combined score is 50, which is greater than 49. If you bet under, then you would lose this bet.

Dangers of Over/Under Bets: The payout is usually not equal between the over and under. The sportsbooks will offer a larger payout to bettors who bet on the less likely outcome.
The total for the game can also change after you have placed your bet.

In addition to the bets listed here, there are countless other types of bets that can be placed on the Super Bowl, including which team will win the coin toss, and even what songs will be played at half-time.


Quick Tips for Betting Responsibly
Refrain from betting if you don't understand the sport or the teams involved
Set a spending limit and stick to it
Don't place bets under the influence of drugs or alcohol
Never chase your losses
Educate yourself about the risks involved in sports betting


Treatment for Compulsive Sports Betting
If you or someone you know is having trouble controlling their gambling activity, there is hope for a full recovery. Algamus Gambling Treatment Center has been treating gambling disorders for 30 years, and we are more equipped and prepared than ever before to treat all types of gambling and sports betting addiction.

Our residential treatment program, located in Prescott, Arizona, consists of cognitive behavioral therapy, dialectical behavioral therapy, Gamblers Anonymous meetings, individualized aftercare planning, and more.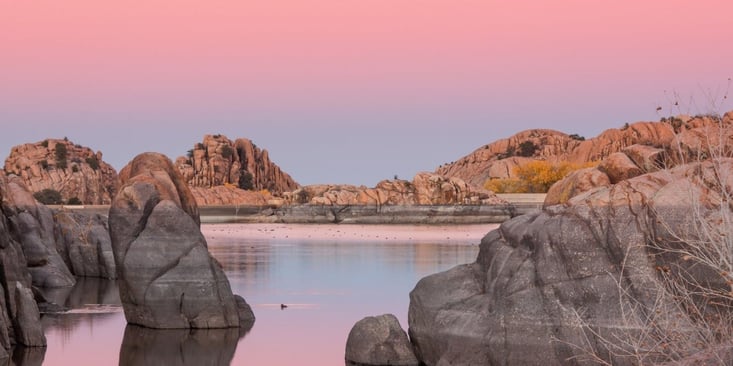 You are not alone in your struggle with gambling addiction. At Algamus, you will meet like minded people and staff members who genuinely understand what you are going through, and will walk alongside you throughout the entire process.

If you have general questions about gambling and sports betting, or would like to find out more about our gambling treatment program, please contact one of our gambling counselors or leave a comment below.